If you're a Solopreneur like me and work mostly from home, you might start to feel isolated and cutoff from the outside world, especially during the pandemic. I'm curious if this has had that affect on you, or not? Leave a comment if you have suggestions on how to deal with isolation at home. Most of the time I enjoy working at home, but every so often I get the urge to go out to the coffee shop and work on my laptop. I found this website that mimics the sound of being in a coffee shop. Sounds weird but here is the research from their website, www.coffitivity.com .
According to a peer-reviewed study out of the University of Chicago, "A moderate level of ambient noise is conducive to creative cognition." In a nutshell, this means being a tiny bit distracted helps you be more creative. This is why those AHA moments happen when we're brushing our teeth, taking a shower, or mowing the lawn! If we're not focused too much at a task at hand, we come up with awesome stuff. In the coffee shop, the chatter and clatter actually distracts us a tiny bit and allows our creative juices to start flowing. It sounds crazy, but it works!

https://coffitivity.com/research
It may have started as a bit of a novelty, but working from home for long periods of time can start to affect our mental health. Just as it is important to look after physical health during the outbreak of Novel Coronavirus, it's also important to keep on top of how you are feeling.

https://www.blackdoginstitute.org.au/news/working-from-home-a-checklist-to-support-your-mental-health-during-coronavirus/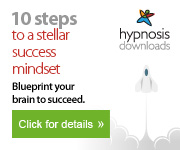 The article goes on to list some common feelings you might be experiencing and then lists several tips to protect your mental health…
Set up routine and structure for your workday — create boundaries between 'work time' and 'home time'
Set a routine as if you are going into the office, with a regular start time, and finish time, and a structure for your day, with breaks and exercise scheduled in. This will help you maintain a strong boundary between work and home life, minimise the possibility of work intruding into your family time, and help you switch off from work at the end of the day. Creating cues, such as getting changed into your work clothes at the start of the day, and out at the end, can help with this. Continue reading …

https://www.blackdoginstitute.org.au/news/working-from-home-a-checklist-to-support-your-mental-health-during-coronavirus/
One tip I definitely take to heart is not working in my bedroom. As it is, working at home can disrupt sleep patterns and working your bedroom can associate in your mind being awake and alert, instead of a place to be restful and sleepy.
Another thing you can do, if you're a Solopreneur, is connect with other solopreneurs or people in your network on Zoom of Skype. I register for live webinars on a regular basis to stay connected with creative people.
I also try to shut down the digital world each evening around 7 or 8 pm to spend time with family and unwind. It's also important to just get outside some each day, even if it's just a short walk around the block, or mow the lawn.
If you would like other tips on life as a Solopreneur, I have a 10 Video Solopreneur Course, which is Free to my Subscribers. Check it out here…