How do you go about finding your "why?"
Oprah Winfrey once said,
"The greatest discovery of all time is that you can change your future by merely changing your attitude."

Oprah Winfrey
It's true for everyone, and it all starts with finding your "why".
It took me many years to figure out my "why." When I found my purpose in life everything changed. I was more motivated and driven than ever before. I felt like I could finally achieve anything I set my mind to.
It was a long journey, but when I finally found my "why" I knew what I had to do.
Viktor Frankl was a Holocaust survivor and famous psychiatrist who developed the therapeutic approach known as logotherapy.
Logotherapy is based on the belief that humans are motivated by a will to meaning—to find purpose and satisfaction in life.
Frankl believed that even in the darkest circumstances, each person has the potential to find a reason to keep living.
In his book, Man's Search for Meaning, he writes:
"Those who have a 'why' to live, can bear almost any 'how'."

Viktor Frankl (He was quoting Friedrich Nietzsche)
In other words, even when faced with terrible hardship, if we have a strong enough reason to live—a sense of purpose—we can endure almost anything.
In short, Frankl is saying that having a purpose in life gives us the strength to endure difficult situations. If we have a reason to keep going, we can push through almost anything.
How to find Meaning in Life – Audio download
This idea is particularly relevant in today's world. So often, we are faced with challenges and difficulties that can seem insurmountable. But if we can remember our "why" – our purpose – then we can find the strength to carry on.
Narrowing down your purpose in life can feel like a daunting task. However, there are some universal truths that can help guide you to finding your own personal sense of purpose.
So how do you find your "why"? There are a few ways:
First, it's important to understand that everyone's journey is unique. What brings fulfillment and meaning to one person may not be the same for another.
There will be trial and error involved in figuring out what works best for you. The key is to stay open-minded and 100% committed to the process.
What are your passions in life and what do you enjoy doing the most?
People with a passion in life tend to be more fulfilled and happier than those who don't. A passionate life is a happy life. When you're doing something you love, every day feels like a joy.
According to some of the world's most successful people, finding your passion is key to living a happy and fulfilling life.
Oprah Winfrey says, "Find your passion and pursue it." And Richard Branson adds "Do what you love and you'll never work a day in your life."
Your passion is what gives you purpose and meaning in life. It's what drives you to wake up each morning and fight for your dreams.
When you're truly passionate about something, it's impossible to be bored or unhappy. You'll find yourself working harder than ever before and enjoying every minute.
What skills do you have that could be put to use in a career or other type of project?
The best way to start is by exploring your interests. What do you love doing, even if you didn't get paid for it? What makes you happy? Once you've identified some things that interest you, start diving deeper.
Ask yourself why you love those things and what excites you about them. Then begin brainstorming ways to turn those passions into a career.
Are there any causes or issues that are important to you? Are there any you would like to dedicate your time and energy to fighting for/supporting?
There are countless causes that can inspire purpose in our lives. What matters most is finding a cause that speaks to us on a personal level and compels us to action.
For some people, their faith is a powerful source of inspiration when it comes to purpose. believing in something larger than ourselves and working towards making the world a better place in accordance with those beliefs can be very motivating.
Oftentimes, personal experiences can also be a major source of inspiration for finding purpose in life. Perhaps you've been through a difficult situation yourself or witnessed someone close to you overcome adversity. These types of experiences can remind us of how strong we are and how much we have to offer the world.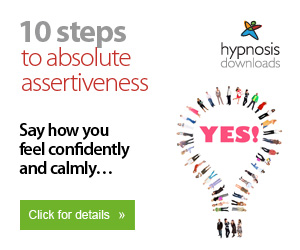 What kind of lifestyle do you want to live?
A lifestyle is a set of behaviors and choices that people make to live their lives in a certain way. People can have different lifestyles based on their culture, religion, family values, or personal preferences.
Some common lifestyles include being a stay-at-home mom/dad, working full-time, working part-time, being single, being married, owning a pet, living in the city or the country, traveling, staying close to family and friends, and being a vegetarian/vegan.
It's important to note that there is no right or wrong lifestyle – it's simply what works best for each individual.
How can you make a difference in the world?
Ultimately, it's up to each individual to decide what matters most to them and what they're willing to do to make a difference. There are no right or wrong answers; it's simply about using your own unique talents and passions to make the world a better place.
Difference is what makes the world go round, it's the engine of progress. Difference is everything. And it's up to each of us to make a difference however we can, wherever we are, whatever we're doing. So, find your "why", do your thing, and make a difference in the world.
So what is your "why"?
What is it that gives your life meaning and makes you want to get up every day?
If you haven't found your passion yet, don't worry – it's out there waiting for you.
Mahatma Gandhi said:
"Your beliefs become your thoughts,

Then Your thoughts become your words,

And Your words become your actions,

Then Your actions become your habits,

And Your habits become your values,

Then Your values become your destiny."
Other articles you might enjoy: "Being in the Zone"